The Natty is an Americanized Belgian Pale. We use American hops for dry hopping (comet) and summit hops for bittering. We use a traditional belgian yeast for fermentation.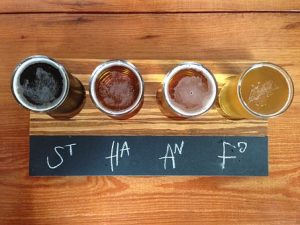 Carson brings his years of love for craft beer and the craft beer scene to the 98Rock listeners. We invite you to raise a glass and join him as he cleans his palate and tries Homegrown Hometown favorites and more!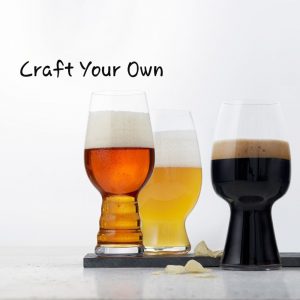 Interested in learning how to make your own craft beer? Here's a great place to start!  Every Sunday afternoon at Everything Homebrew they offer an Intro Into Beer Making Course. Click Here for the details!
Grapes And Grains offer personalized brewing classes. Click here for all the details!
Lowcountry Libations is a nonprofit that is dedicated to homebrewing in the Greater Charleston Area. Promoting the hobby and beer evaluation through monthly meetings and special events! Click here for all the details!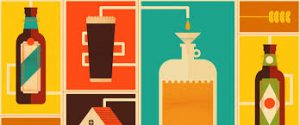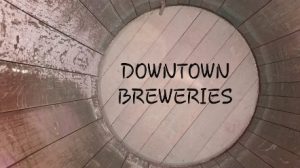 Cooper River Brewing Co.–  Open TH-FRI 4 PM- 10 PM  SAT: 12 -10 PM  SUN: 1PM -7PM  Featuring Golden Ale (a Golden Ale 4.2%), Orange Infused (Blonde 4.3), and Scottish Red (Red Ale 6.7%)
Edmund's Oast– Open M-F 4:30 PM- 10PM  SAT: 430 PM- 11 PM  SUN: 10 AM -10 PM Try the Fluffy Tickles (Hefe 4.2%) , Sockless (IPA 5.0%) , and Holy Moment (Blonde Ale 5.9%)
Edmund's Oast Brewing Co.–  Open W-M 11 AM-10PM  Closed Tuesday  Featuring Coin Operated (Grisette 3.7%), Hush That Fuss (Hoppy Wheat), and Comfy Arm Chair (Session Brown 3.5%)
Fatty's Beer Works– Open M-TH: 4PM- 9 PM FRI: 4PM- 10 PM  SAT: 12PM-10 PM  SUN: 2PM- 9PM Featuring Elrod's Special Bitter (ESB 6.2%), PHoton (Blonde Ale 4.5%, and Lazy Hazy (IPA 5.3%)
Lo-Fi Brewing– TH- FRI: 4 PM- 9 PM  SAT: 2 PM- 9 PM  SUN: 12PM – 6 PM  Featuring Glitter Pony (Belgian Tripel 8.4%), Blueberry (Wheat 5.2%), and Lager (Mexican Lager 5.5%)
Munkle Brewing Co.–  TU-TH 4 PM- 9 PM  FRI: 3PM- 10 PM SAT: 2 PM -10 PM  SUN: 12 PM -6 PM  Featuring Gully Washer (Witbier 5.2%), Bull St. Blonde (Belgian Blonde 5.4%), and Brugge City Brune (Belgian Brown 6.2%)
Palmetto Brewing Co.- TU-TH: 4 PM- 10 PM  FRI: 12 PM- 10 PM  SAT: 12 PM- 8 PM  Featuring Huger Street (IPA 7.2%), Amber (Amber Ale 5.8%), and Island Wit (Witbier 4.5%)
Revelry Brewing Co.–  M-TH: 4 PM- 10 PM  FRI/SAT: 12 PM- 12 AM, SUN: 12 PM- 10 PM  Featuring Lefty Loosey (West Coast IPA 7.0%), Poke the Bear (Am. Pale Ale 5.5%)
Tradesman Brewing Co.– SAT-SUN: 12 PM- 6 PM  Featuring Welder's Agave (Pale Wheat Ale 6.9%), Circuit Breaker (IPA 7.9%), and Bricklayer (Red Ale 7.0%)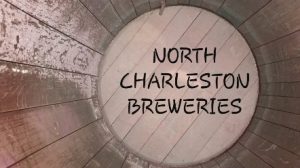 Coast Brewing Company– THURS-FRI: 4 PM- 7 PM  SAT: 12 PM- 5 PM  Featuring Boy King (IIPA 9.7%), Dead Arm (APA 6.0%), and Blackbeerd (Imperial Stout 9.3%)
Commonhouse Aleworks– TU-THURS: 4 PM- 9PM  FRI/SAT: 12 PM- 10 PM SUN: 12 PM- 6 PM  Featuring Wise One (Hefeweizen 5.0%), Park Circle Pale Ale (Pale Ale 5.5%) and Foxcrow (Porter 6.0%)
Freehouse Brewing– TU-TH: 3 PM- 8 PM, FRI: 3 PM- 8 PM SAT: 1 PM- 8 PM   Featuring Ashley Farmhouse (Farmhouse Ale 6.1%), Green Door (IPA 6.2%), and Battery Brown (Brown Ale 5.2%)
Holy City Brewing– M-TH: 2PM- 8PM  FRI/SAT: 11 AM- 9 PM  SUN: 11 AM -9 PM Featuring Pluff Mud (Porter 5.5%), Washout Wheat (Hefeweizen 5.3%), and Overly Friendly (IPA 6.9%)
Oak Road Brewing– W-FRI: 3 PM- 9 PM  SAT: 12PM- 9 PM  SUN: 12 PM- 6PM  Featuring Jogglin' Board (Munich Helles 4.4%), Vienna Lager (Lager 5.0%), and HHH (Hefeweizen 4.4%)
Pawley's Island Brewing Co.-Featuring Pawley's (Pale Ale 5.5%), Gray Man (Stout 7.8%), and Coquina (Am. Pale Wheat 4.4%)
Rusty Bull Brewing Co.– M-S 11 AM-11PM   SUN: 1 PM- 9 PM   Featuring Berry Stomp (Wheat w/Fruit 5.8%), Dance Naked (IPA 6.0%), Dubbel Trouble (Dubbel 7.0%), Tumbling Monk (Porter 5.5%), and Double Kicker (IIPA 9.0%)
Snafu Brewing Company– TU-WED: 3PM- 7 PM THU/FRI: 3PM- 10 PM  SAT: 2PM – 10PM Featuring India Pale Ale (IPA 6.8%), Shadow of Death (Imperial Stout 10%), and Snafu Tang (Sour Ale 5.3%)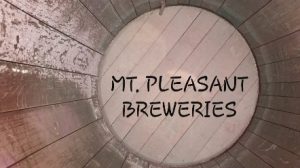 Dockery's– M-TH: 11 AM- 11 PM  FRI/SAT: 11 AM- 12 AM  SUN: 10 AM- 11 PM  Featuring Controversy (IPA 6.0%), BLOOM (Organic Lager 3.9%), and Acoustic (Brown Ale 6.0%)
Ghost Monkey Brewery– W-THU: 4PM-9 PM  FRI: 4 PM- 10PM  SAT: 11 AM- 10 PM  SUN: 12 PM- 6 PM  Featuring Left Coast (IPA 7.3%), Cat's Meow (Dry Hopped Saison 7.5%), and Yoga Pants (Kolsch 4.3%)
Two Blokes Brewing– M-TH: 4PM- 9PM, FRI: 3 PM-10 PM  SAT: 12 PM – 10 PM  SUN: 12 PM- 6 PM  Featuring First Blood (Hefe w/ Orange 5.4%), Throat Charmer (IPA), and Publican (Pub Ale)
Westbrook Brewing Co.– TU-FRI: 4PM- 8 PM  SAT: 12 PM- 6 PM Featuring One Claw (Rye Beer 5.5%), IPA (IPA 6.8%), and White Thai (Witbier 5.0%)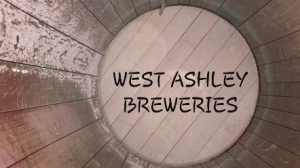 Charles Towne Fermentory– M-TH: 4 PM- 11 PM  FRI: 2PM- 12 AM  SAT: 12 PM- 12 AM  SUN: 10 AM- 10 PM  Featuring Sungazer (NE IPA 6.8%), Pallet Rider (IIPA 8.2%), and Rusina (Saison 5.5%)
Frothy Beard Brewing Co.– SU-TH: 11 AM- 10 PM  FRI/SAT: 11 AM-11 PM  Featuring Andale (Am. Pale Ale 5.3%), Choconaut (Stout 4.8%), and Albatross (Eng. IPA 7.9%)
Twisted Cypress Brewing Co.– W-TH:4 PM- 10 PM  FRI: 4 PM- 12 AM  SAT: 12 AM- 12 PM  SUN: 12 PM- 5 PM  Featuring Carolina Common (Common Ale 5.6%), Spottail Amber (Red Ale 5.0%), and Craftsmen (Stout 7.1%)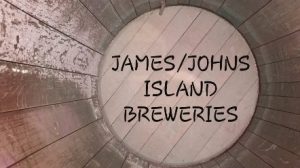 Famulari's Pizzeria Brewpub– SU-TH: 11 AM-10:30 PM  FRI/SAT: 11 AM- 12 AM  Featuring Southern Sippin' (Pilsner 5.0%) Folly Peach (Fruit/Wheat 4.5%)  Lockdown (IPA 7.5%)
Fat Pig Brewing Co.– TH-FRI: 5 PM- 10 PM  SAT: 12- 10 PM  Featuring Chocopotamous (Imp. Stout 10.5%), Bearded Ronin (Belgian Tripel 8.0%), and Imperial Pirate Coffee (Black IPA 7.05%)
Low Tide Brewing– M-TH: 3 PM- 10 PM  FRI/SAT: 12-12  SUN: 12 PM- 10 PM  Featuring Sweet Caroline (Kolsch 4.0%, Beach Blanket (Quad 11.5%), Isle of Pale Ale (Pale Ale 5.5%) Small Swell (IPL 6.5%), Tie One Off (IPA 7.5%) and Gingerly Squeeze My Lemons (Wheat 5.0%)