You love hearing them every day on your radio, now meet some of the voices behind Charleston's Best Rock, 98Rock.
Bubba the Love Sponge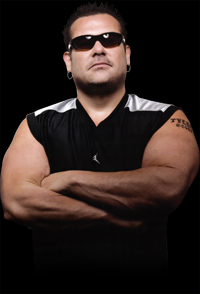 Bubba the Love Sponge® (born Todd Clem), is a native of Warsaw, Indiana who began his radio career in 1986 at WPFR in Terre Haute while he was in college. By age 25, he was doing morning hit radio in Chicago and also has broadcast or been syndicated in Grand Rapids, MI; Milwaukee, WI; Philadelphia, PA; Toledo, OH; San Diego, CA; Columbus, OH; Cincinnati, OH; San Antonio, TX; Tampa, FL; Orlando, FL; West Palm Beach, FL; Macon, GA; Wichita, KS; Shreveport, LA; Ft. Myers, FL; Jacksonville, FL, and Hartford, CT, for which he earned multiple awards from Billboard and Radio & Records, including four consecutive R&R DJ of the Year awards and six Billboard Rock Air Personality of the Year awards.
In 1999 he legally changed his name to the trademarked Bubba the Love Sponge®, a nickname given to him by a former fellow DJ which appears as such on his passport and driver's license. His name recognition and popularity grew as the Bubba the Love Sponge® Show became syndicated throughout the US, and he became a top-rated media figure operating out of the Tampa Bay area.
In 2004, Bubba lost his job in terrestrial radio due to widely-publicized crackdowns on "indecency." During his time off, Bubba made headlines when he ran for sheriff of Pinellas County, Florida in 2004. Although unsuccessful in his bid, he garnered 30% of the vote. Bubba was able to keep the entire show staff together until Howard Stern brought him to Sirius Satellite Radio in 2006 to be part of his groundbreaking new lineup, where he remains today. In addition, the Bubba Radio Network returned to terrestrial radio in Tampa in Jan. 2008 with a bang, jumping instantly to #1 in most major demos, where he still reigns today. Bubba is currently ranked #52 on TALKERS magazine's prestigious "Heavy Hundred" list of the top national talk radio personalities.
Bubba maintains a longtime team of loyal co-hosts and producers, who bring a wide range of talents to the show: Executive producer/co-host Brent Hatley, audio production and impersonation wizard Manson, radio's oldest and crankiest pervert, Ned, and Tara, Bubba's ball busting sister. Listeners are equally familiar with and entertained by Bubba staffers such as Chaz, Carl Harris, the Woodsman, Hammil, Tom the Treeman, and more. Bubba broadcasts from his own, private, custom-built radio broadcast and audio/video production facility in Tampa.
Bubba's off-air interests, such as race car driving, enjoy a prominent place on his show, which has become the "go to" place for people who are interested in fast cars and bikes, hot women, captivating sports, compelling guests, and humorous, real-world political discourse of the "Bubba" kind. His 6-year-old car racing son, Tyler, and his mother "Janiecakes" are frequently heard on Bubba's shows and are popular figures with fans.
Bubba is respected for his ability to attract and maintain audiences with his lightning-quick mind and tongue, his sharp sense of humor, his everyman approach to many non-traditional radio topics, and for the unique lingo he often uses on-air, which fans refer to as "Bubbaspeak." Fans of the show are known nationwide as the "Bubba Army," and are very active in participating in functions and calls to action, where it is not uncommon to have thousands show their strength and support for the show.
---
Matthew Potter
Born in Philly, but raised in Columbia, SC, Potter's a southern boy that roots for the Eagles and Phillies (but he's a proud Gamecocks and Panthers fan, and a closet Braves fan.)
After high school, Potter went to The University of South Carolina where he started out as a Physics major. He then switched to Biology, but the smell of formaldehyde made him puke, so he went into Journalism/Advertising. Potter got into the Food & Bev thing for a while, traveling all over waiting tables, bar tending, and even managed a restaurant. Then, while trying to get into sales at a radio station, he figured he'd try the on-air stuff since he looooooooooooooves rock. In addition to his Happy Hour show, Potter is the Operations Manager of 98 ROCK and 105.5 The Bridge.
Potter is the proud papa of two lil' rockers that he says are more important than all the backstage passes and free tickets in the world. Just like most dads on the planet, Potter says he's, "corny, cheesy, I embarrass them a lot, I lose my temper when they won't eat the flippin' food I made, and when I step on LEGOs, and when they fight, and when they complain, and when I find lollipops shoved in between the seats in the backseat of the car." But we think he'll hang on to them for a while.
"That's my deal. Rock on."
---
Wes
 was born in the rough world known as suburbia in Dallas, Texas. When he was ten years old he saw "Howard Stern: Private Parts" and realized that radio was meant for him. With his first concert being Aerosmith, growing up on all classic rock and listening to comedians like Denis Leary, he suddenly found himself more convinced that rock radio was the calling. Spending his pubescent years in Hilton Head he went to college at UNC- Wilmington for Mass Media Communications… 
yada yada yada…
 he is on air doing his dream job. You can usually find him beer in hand, black band shirt with ripped jeans on and probably laughing at a fart joke. His life and musical preferences are similar to the Motley Crue mentality "anything that's worth doing is worth overdoing."  In essence tune in and turn it up!!!!
---
Dennis the Menace
Dennis was found in front of the station, in a basket, wrapped in a blanket, with a note saying "hire me." He worked his way from intern, to tech, to weekends, and now to tuck you in at night, that is right. He's the new evening Guy! You can usually spot him at events wearing a Polo with a devil horns icon. He's wanted to do this since thirteen and we decided he deserved a shot.
Dennis the Menace (self-appointed Menace) is as crazy as he seems. He loves SLAM poetry, long walks on the beach, and to cook picnics. Dennis is single, funny, and hard working. He likes video games like Borderlands, Forza, Gears, and Rocket League. So bust out the Xbox and play with him. He's as serious as he is young. He enjoys a good debate and good company, so he belongs here!
Catch him from 7-11pm playing "All the good tunes to get you in your groove as you get on out there."