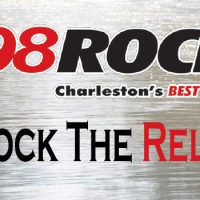 98ROCK THE RECOVERY WITH TWO MEN AND A TRUCK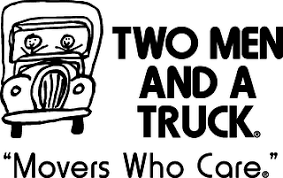 When the weather recedes just up the road in Georgetown, Conway, Socastee, and the surrounding areas, The Rock of Charleston 98 Rock wants to Rock the Recovery for our neighboring cities.
98 Rock The Recovery is putting the challenge out to local businesses, civic organizations, apartment complexes, and neighborhood associations for relief supplies.
The areas that have been inundated with water will now be facing dangerous bacteria and raw sewage, mud, dead fish, and mold from the moisture.
We're collecting items that can assist the residents to get their life back on track. They are in need of basic necessities like
non-perishable foods, manual can openers, paper plates and bowls, and plastic ware.

Baby supplies (diapers and formula)

bleach, trash bags, clorox wipes, mops, cleaning supplies

pet supplies
Collect what you can at your office, meeting space, or club house. Challenge the different departments in your business, or your neighbors. We'll even come pick it up. Just send us an email at rocktherecovery@gmail.com
Our friends at Two Men and a Truck will be helping pick up and deliver these items to those in need.
PERSONAL HYGIENE
PULL UPS
BABY DIAPERS
DIAPER RASH CREAM
BABY WIPES
TOILET PAPER
SHAMPOO AND CONDITIONER
COMBS AND HAIR BRUSHES
SOAP
HAND SANITIZER
SANITARY NAPKINS
TAMPONS
DEODORANT
RAZORS AND SHAVING CREAM
TOOTH BRUSH AND TOOTHPASTE
TISSUES
BUG SPRAY
CHAP STICK
SUNSCREEN
CLEANING SUPPLIES
BLEACH
RUBBER GLOVES
HAND SANITIZER
CLOROX WIPES
HAND SOAP
PAPER TOWELS
TRASH BAGS
FIRST AID
BAND AIDS
GAUZE
TAPE
ANTIBIOTIC OINTMENT
RUBBING ALCOHOL
PEROXIDE
IBUPROFEN
ACETAMINOPHEN
CHILDREN'S MEDICINES
RUBBING ALCOHOL
PEROXIDE
ALLERGY MEDICINES
EYE DROPS
TUMS
PEPTO
PERSONAL ITEMS
NEW SOCKS AND UNDERWEAR (ALL SIZES)
FLIP FLOPS
RUBBER BOOTS
GENERAL ITEMS
PENS
NOTEPADS
BATTERIES
FLASHLIGHTS
GENERATORS
TOOL KITS
GAS CANS
ZIP TIES
EXTENSION CORDS
SEND ALL INQUIRIES TO 98ROCKTHERECOVERY@GMAIL.COM