HOURS
 March 29-31, 2019
Friday – VIP Preview – 5pm – 9pm
Saturday – 10am – 6pm
Sunday – 10am – 5pm
TICKETS
Adults:  $10
Seniors (65 & Up):  $8
Military:  $5
Children (4 to 12):  $5
VIP Tickets: $50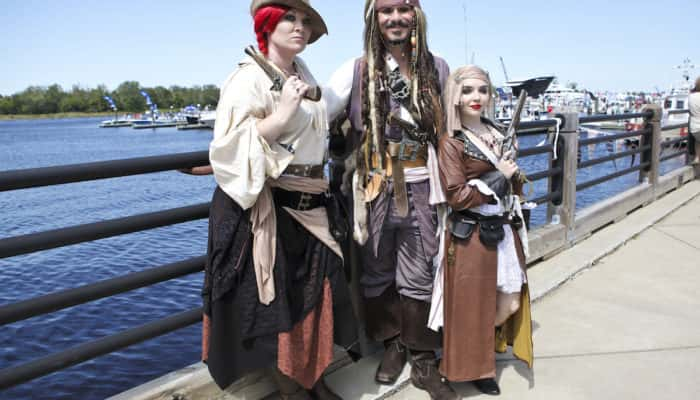 CAPTAIN JACK SPARROW, ANNE BONNY AND MARY READ
Attention all Scallywags and Wenches (and all those in between)! Captain Jack and his ladies will be setting their course for the Charleston In-Water Boat Show on April 20th-27th! Come out and see Captain Jack Sparrow, Anne Bonny, and Mary Read as they make Charleston their port for the weekend! Hold on to your wallets, hide the rum, and keep your wenches close as you take pictures with Captain Jack and his crew. There will be lots of pillaging, plundering, and perhaps a hijacking or two! Mark your calendars and set sail for the Charleston In-Water Boat Show! See you there, mates!
Donnie Osborne is a cosplayer and Captain Jack Sparrow impersonator. He has been entertaining folks as Captain Jack for more than 10 years. He has made a guest appearance at The Caribbean Beach Resort at Walt Disney World as Captain Jack, met several of the Pirates of the Caribbean cast members, including Johnny Depp himself. Before becoming Captain Jack, Donnie was in the Air Force and later in Law Enforcement. Being a disabled veteran, he turned to cosplay and creating art as a way to spend his free time. It's a pirates life for him!
Saturday and Sunday
Wherever you can find them!
MCKENNA ANDREWS
Prodigious attaches to the talents of McKenna Andrews like cool on an Eric Clapton solo." Andrews is downright wicked with a guitar and she also sings with a command light years beyond her age. She can definitely bring it with a 2.5 octave vocal range, a stage presence that sizzles and a style that's all her own!
Performing Friday night at the VIP Event from 7pm-9pm
MATT MACKELCAN
Singer songwriter Matt MacKelcan has emerged from the southeast with a genuine combination of American soul and an upbeat pop-rock style.  Matt's trademarks are a big voice, authentic songwriting, personable nature and an extra dose of funny.  He has toured all over America and performed at major festivals/events throughout the country.
Performing Saturday 11am- 2pm
ROTIE SALLEY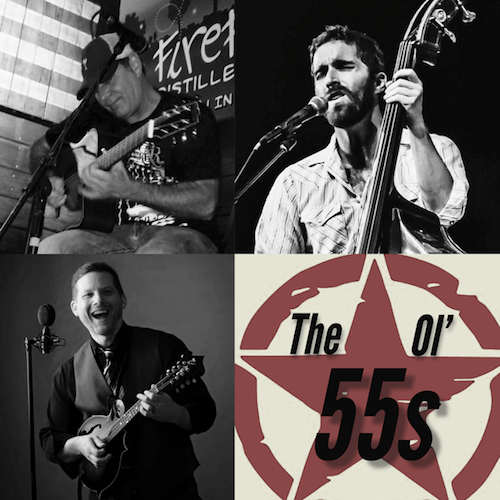 The Ol' 55s are a Charleston based acoustic trio made up of Whitt Algar (upright bass and vocals), Dale Baker (acoustic guitar and vocals) and Daniel Patrick (mandolin and vocals). While the instrumentation is that of a traditional bluegrass band, they take the high level of instrumentation and tight vocal harmonies associated with bluegrass and blend it with everything from Bill Monroe to Def Leppard and beyond.
Performing Sunday 11am-5:30pm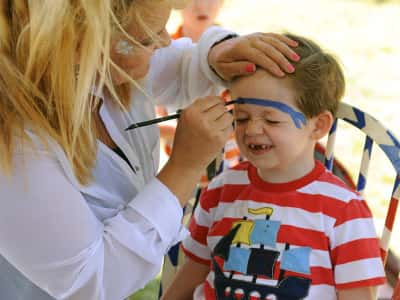 FACE PAINTING BY SUSAN FEDOR
Always a favorite a the Charleston Boat Show!  Kids enjoy the personalized designs Susan creates for them.
Saturday 12:00 – 4:00 
Sunday 1:00 – 4:00
BOUNCE HOUSE
Time to give mommy and daddy a break.  Kids get your pent up energy out at the ever popular kids' bouncy house.
Saturday 10:00 – 6:00 
Sunday 11:00 – 5:00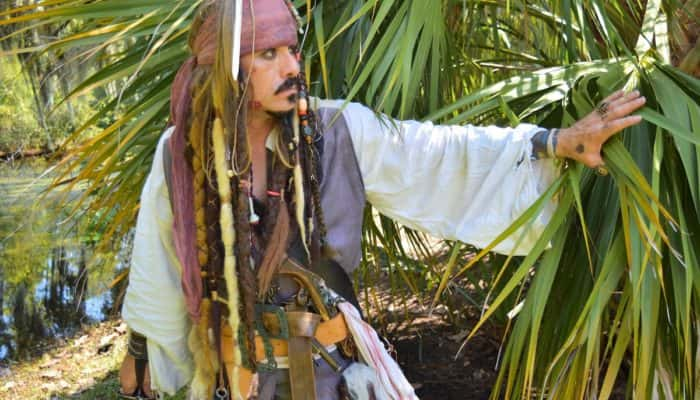 HOW TO BE A PIRATE WITH CAPTAIN JACK AND CREW!
Come join Captain Jack and his crew for an interactive tutorial on things you should know and do to be a pirate!, followed by a "Find the Captain" Scavenger Hunt.
Saturday 1:00PM and 3:00PM
Sunday 1:00PM and 3:00PM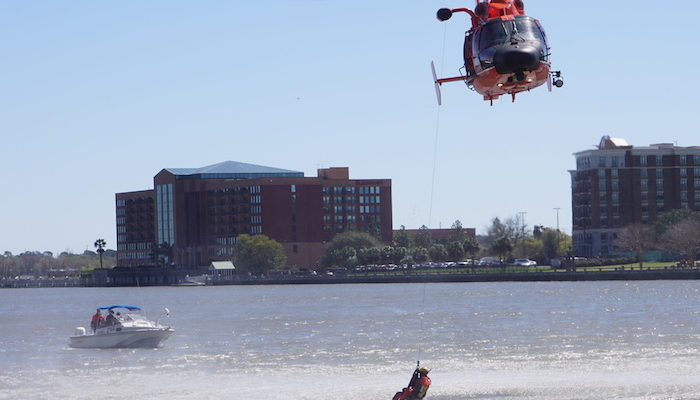 SAR (SEARCH AND RESCUE) DEMO
A demo from the Search and Rescue Team.
(SAR Demo will cancel if called out for an emergency)
Saturday at Noon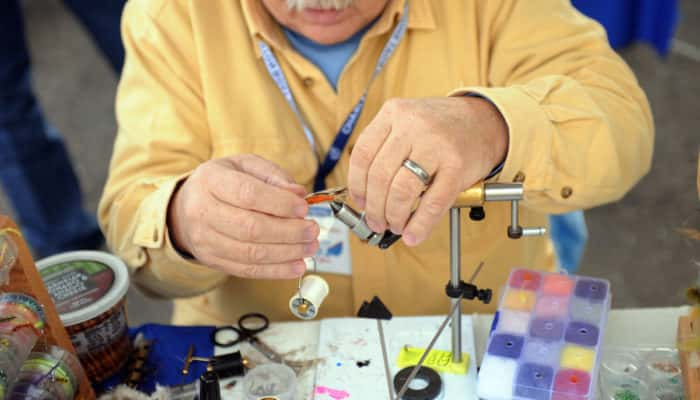 PROJECT HEALING WATERS FLY FISHING CHARLESTON
PHWFF is dedicated to the physical and emotional rehabilitation of disabled active military service personnel and disabled veterans through fly fishing and associated activities including education and outings.
Friday, Saturday and Sunday
Located in Booth 53