Charleston's Best Rock is bringing you a new show celebrating local Charleston music.
Now Introducing…
(Drumroll Please)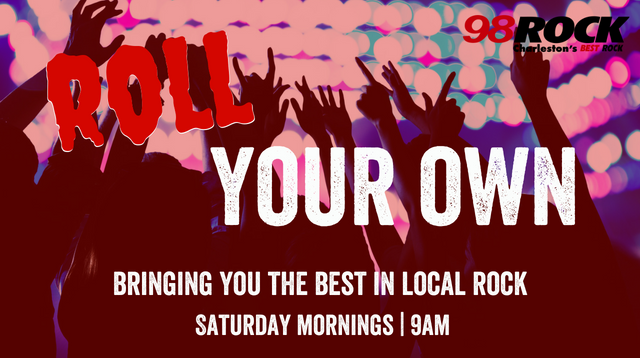 ​Saturday mornings on 98Rock, Roll Your Own will celebrate all things local rock. We'll be showcasing music from local bands and talent, paying tribute to the great artists right here in Charleston and the Lowcountry.
Want to submit your work? We accept entries via Dropbox, Soundcloud, or files emailed to rollyourown98rock@gmail.com
Entries must submitted as a .wav file
Hosted by Dennis and Kally
Help us celebrate local rock music and submit your work today!