Radio is one of the most effective forms of advertising, with a proven ROI. We can help any business, regardless of size, reach their audiences with creative, engaging and fun solutions.
Interested in advertising with 98Rock? Contact our Sales Team at info@radiocharleston.com to see how we can help you!
Meet Our Sales Team:
Rick Carmean
General Manager
BIO COMING SOON!
---
Katie Redfearn
Marketing Consultant/Entertainment Coordinator
A true Carolina girl, Katie grew up in Hickory, NC. After vacationing for many years with her family in Charleston, SC, she decided to make a move and call Charleston home!
Katie graduated from the College of Charleston with a degree in Business Administration and Marketing. With more than 15 years of experience in media advertising and B2B sales, it's her mission to help local business owners get results. Along with helping businesses market their brand, Katie also works with many local, regional, and national promoters to support many of the concerts and events in Charleston.
In addition, Katie co-hosts a specialty show, "The Jam," on 105.5 The Bridge on Sunday evenings, which features an eclectic mix of artists from all genres of music: everything from rock, funk, blues, reggae, Americana, bluegrass, and, of course, local Homegrown artists.
Katie is a mother of a furry, 4-legged baby named Radley, and loves taking him to the beach or to the park. There's also a good chance you'll find Katie supporting live music, rooting on the Carolina Panthers, or shooting a game of pool.
---
Jill Varner Crawford
Senior Marketing Consultant
Jill@RadioOfCharleston.com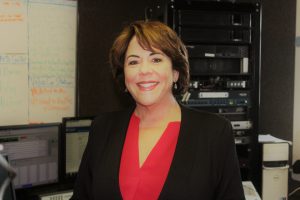 Jill is a native of Charleston, and attended Trident Technical College, where she studied Business Management. She began her career as V.P. of Media Planning & Buying for an advertising agency, representing a broad spectrum of local businesses, including automotive, real estate, restaurants, retail, financial, industrial, medical and more. After 8 years, Jill switched to the sales side, and began her career in radio broadcast sales in Charleston in 1994. Jill has extensive knowledge of the Charleston market, and a successful track record of helping local businesses grow and achieve their goals and return on investment.
Jill has a large extended family who have all remained in Charleston, with the exception of her two daughters, Lauren and Jenna, who now reside in Brooklyn, NY. In her spare time, Jill loves cooking, movies, boating and fishing, attending concerts and sporting events and, of course, visiting her girls in New York City. 
---
Tara Linder
Senior Marketing Consultant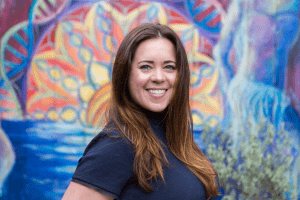 Tara is a small-town girl from central Pennsylvania, born and raised in Hollidaysburg, PA (Home of the Slinky!).  Tara grew up vacationing along the Eastern seaboard every summer and dreamed of living in a warmer climate.  After graduating from Shippensburg University with a BA in Speech Communication and Human Studies she worked in corporate America before relocating to the Lowcountry. Tara has lived in Charleston for nearly 10 years and before joining the team at LM Communications in 2012, she was buying radio advertising and worked closely with the 98 Rock and 105.5 The Bridge staff. When the opportunity arose, she accepted a sales position to work for LM Communications directly. "I'm dedicated to delivering exceptional customer service. My favorite aspect of being a Marketing Consultant is the relationships I've made with local businesses, charities and organizations. Assisting them in their marketing efforts and brand awareness is something I take seriously. When a client hits their goals, that is a success for me as well!"  Tara serves on the Board of Directors for Carolina Children's Charity and also manages her own small business.
Favorite place in Charleston?  You can find Tara and her husband Jason on Folly Beach with their beloved dog, Kodi.
Music guilty pleasure?  Show Tunes and anything from the 70's.
First album purchased?  New Kids on the Block- 'Hangin' Tough…on cassette 🙂
---
Paul Smith
Senior Marketing Consultant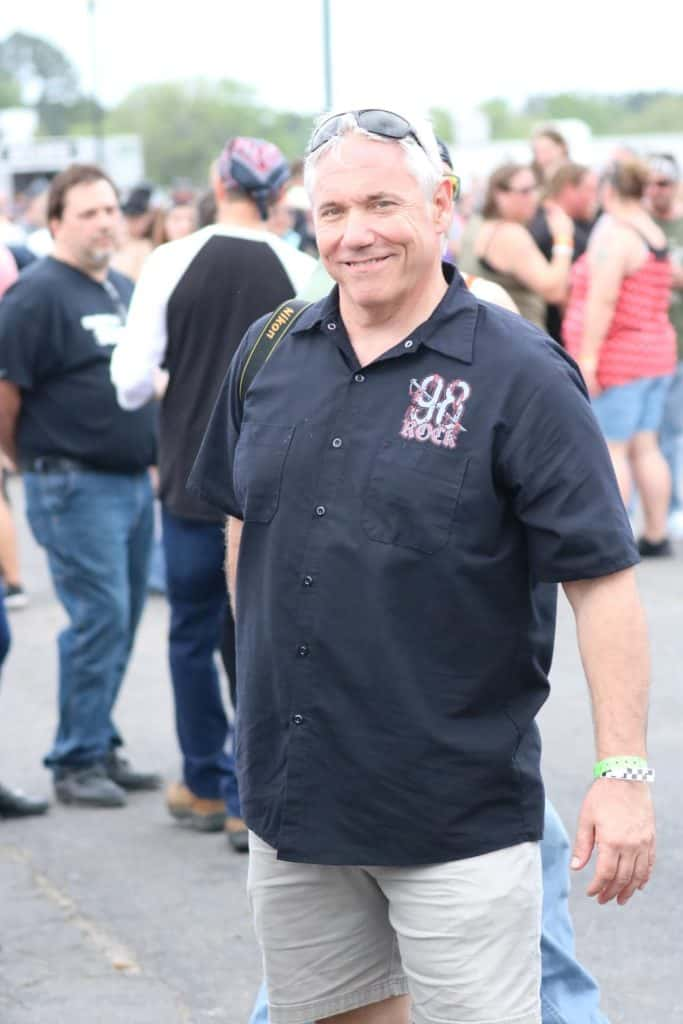 BIO COMING SOON!