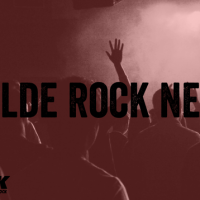 Prodigy singer Keith Flint, known for 1990s EDM hits like 'Firestarter, dies at 49
Keith Flint, the singer and iconic frontman of British rave scene icons The Prodigy, has died at the age of 49, according to the the electronic pop group. Video provided by AFP Newslook
LONDON (AP) — Keith Flint, lead singer of influential British dance-electronic band The Prodigy, was found dead Monday at his home near London, the band said. He was 49.
Prodigy co-founder Liam Howlett said in an Instagram post that Flint killed himself over the weekend.
"I'm shell shocked … confused and heart broken," he wrote.
Police confirmed that the body of a 49-year-old man had been found at a home in Brook Hill, northeast of London. They said the death was being treated as non-suspicious and a file would be sent to the coroner — standard practice in cases of violent or unexplained deaths.
Flint was the stage persona of the band, whose 1990s hits "Firestarter" and "Breathe" were an incendiary fusion of techno, breakbeat and acid house music.
The Prodigy sold 30 million records, helping to take rave music from an insular community of party-goers to an international audience. They had seven No. 1 albums in Britain, most recently with "No Tourists" in 2018.
Flint was renowned for his manic stage energy and distinctive look: black eyeliner and hair spiked into two horns.
"A true pioneer, innovator and legend," the band said in a statement confirming his death. "He will be forever missed."
Born Keith Charles Flint on Sept. 17, 1969 in east London, he moved to east of the city to Braintree, Essex as a child, where he met Howlett at a nightclub.
Formed in the early 1990s, The Prodigy was known as much for its overt anti-establishment stance as for its music. The band members were vocal critics of the U.K.'s Criminal Justice And Public Order Act 1994, which banned the raves popularized in the late-1980s during the so-called Second Summer of Love.
Electronic duo the Chemical Brothers tweeted that Flint "as an amazing front man, a true original and he will be missed."
Grime musician Dizzee Rascal said he had opened for The Prodigy in 2009, "and he was one of the nicest people I've met and always was every time I met him, the whole band were. When it comes to stage few people can carry a show like him I'm proud to say I've seen it for myself."
Stone Temple Pilots Feared Big Name Was Enabling Scott Weiland Drug Use
On Mark Gerlach's podcast, former Scott Weiland and the Wildabouts guitarist Doug Grean talked about how he thought Stone Temple Pilots falsely perceived him as being a drug enabler when he began working with Weiland, though they later realized he was one of the good guys and trying to steer Scott in the right direction, as he was clean and in recovery. Alternative Nation reporter William Spevack transcribed Grean's comments.
"When I first came around, Scott brought me around, and they were really kind of like 'who the f- is this guy' because I was Scott's guy and they had every right to do that cause Scott's guys were usually heroin dealers. When Scott introduced me to them the very first time, they must have really thought I was a drug addict and an enabler.
And it took me like a bunch of time to kind of earn their trust so that they didn't think I was lying for the guy.  Although I did do a few lies for that guy though nothing really that bad.  Anyways, eventually we all ended up on the same side which is like 'this guy's driving us nuts' and he's also gonna die if we don't do something or if he doesn't do something.  That's a crazy-making position to be in."
Watch Doug Grean's Starman series below.
WATCH FOOTAGE OF NIRVANA'S LAST EVER SHOW
On March 1 1994, Kurt Cobain, Dave Grohl, Krist Novoselic and Pat Smear played live with Nirvana for the very last time.
Looking back through the issues of Kerrang! in the weeks and months leading up to Kurt Cobain's tragic passing in April makes for chilling reading. At the end of January, Nirvana were confirmed as headliners for that summer'sLollapalooza Festival. Of the UK shows they had lined up ahead of that performance, the band were scheduled to play in Manchester G-Mex (March 27), Glasgow SECC (28), Aston Villa Leisure Centre (30 and 31), Cardiff International Arena (April 1) and four nights at Brixton Academy in London (April 3, 4, 5 and 6). Those last two shows in the capital were added after the initial dates sold-out in under two hours, as the band rode a wave of momentum off the back of their mammoth success with third album, In Utero, which had entered the UK album charts at No.1.
Writing about the band's show in Le Zenith, Paris on February 14 (supported by The Buzzcocks!) K! writer Chris Watts described a "safe and conventional performance" by the headliners and bemoaned a collective who looked worryingly "bored and tame", the first signs that all was not well in the camp.
Two weeks later, Nirvana would perform onstage together for the last time. The show took place at Terminal Einz, a 3,050-capacity hanger in Munich, Germany. Opening the gig with a charmingly ramshackle cover of The Cars' 1978 hit My Best Friend's Girl, they swiftly followed it with raucous versions of Radio Friendly Unit Shifter, Drain You and Breed.
It didn't all go to plan, however. As the band played Come As You Are, the venue's power cut out, prompting bassist Krist Novoselic to quip, "We're not playing the Munich Enormodome tonight. Because our careers are on the wane. We're on the way out. Grunge is dead. Nirvana's over. …Our next record's going to be a hip-hop record!"
The final track of the 23-song set was a wrenching run-through of Heart-Shaped Box, in which it's clear that Kurt was pushing through the pain barrier to finish the show – a result of his recent bronchitis and laryngitis issues. The last words uttered onstage were a simple, 'Well, thank you.'
Kurt's struggles with heroin addiction were well documented and exacerbated by his ongoing health problems, leading to doctor's orders to cancel the remainder of the band's European tour. Three days later in Rome while convalescing from his ailments, the frontman slipped into an overdose-induced coma. In a little over a month, on April 5 Kurt Cobain's body was discovered at his home in Lake Washington Boulevard, the star believed to have died by suicide three days before at the age of 27.
Nirvana's setlist from their final show
My Best Friend's Girl (The Cars cover – Moving In Stereo by The Cars was sung by Krist and Kurt as an outro)
Radio Friendly Unit Shifter
Drain You
Breed
Serve The Servants
Come As You Are (aborted due to power failure and played again)
Dumb
In Bloom
About A Girl
Lithium
Pennyroyal Tea School
Polly (Acoustic)
Very Ape
Lounge Act
Rape Me
Territorial Pissings
Encore
The Man Who Sold The World (David Bowie cover)
All Apologies
On A Plain
Blew
Heart-Shaped Box