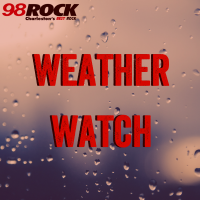 Beginning at 1:00 p.m., September 12, sandbags and sand will be available at the below locations. Citizens must bring their own shovel and fill their own bags. Bags should only be filled 2/3 of the way full, to be effective, Norton added.
There will be a limit of 10 sandbags per household.
Gahagan Park
184 W. Boundary St.
Summerville, SC 29483
Wescott Park
9006 Dorchester Rd.
North Charleston, SC 29420
Big Lots Dorchester Rd.
10055 Dorchester Rd.
Summerville, SC 29485
The Old Mr. K's Piggly Wiggly Parking Lot in Knightsville
1605 Central Ave.
Summerville, SC 29483
Harleyville Town Hall
122 W. Main St.
Harleyville, SC 29448
The Citizens Call Center is open, according to officials. Citizens can call the center with questions related to Hurricane Florence. The CCC phone numbers are (843) 832-0393 and (843) 563-0393.
CITY OF HANAHAN
Yeamans Hall Gym (1255 Yeamans Hall Road; intersection of Yeamans Hall Road and Robinson Street)
Athletic Complex Field #1 (3000 Mabeline Road)
Fire Station #2 (Otranto Neighborhood; 1200 S. Basillica Avenue)Shovels and bags provided for all days and times listed below (while supplies last).
Monday will be self fill from 2pm – 8pm.
Tuesday sand and bags available 9AM-6PM (volunteer and self fill).
Wednesday sand and bags available 9AM-12PM (volunteer and self fill).
*******Sand Update: Otranto site, sand and bags available; City Hall site, currently out of sand – expecting delivery from Berkeley County at 10am.  Athletic Field #1 site, has sand and volunteers from the Hanahan High School Football team.*****
—
Volunteers are requested to help fill bags Tuesday and Wednesday.  VOLUNTEERS ARE NEEDED.  Individuals and groups able to volunteer should contact Michael Bargeron at 843-637-1740 and/or fill out the form below.  Special thanks to Hanahan High School's Football, Basketball, Baseball, Softball, Cheerleading and Explorer Cadets for volunteering Tuesday.
Requirements to receive sand bags:
ID Required (Hanahan or Berkeley County resident)
5 bags if you are NOT in a flood zone
10 bags if you ARE in a flood zone
City Offices:  City offices will be operating on a normal schedule Monday, 9/10 and Tuesday, 9/11.  City administrative offices will be closed Wednesday, Thursday and Friday.  Should you have any questions you can call us at 843-554-4221.  For emergency information you can contact our Telecommunications Center at 843-747-5711.