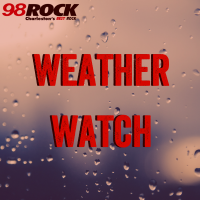 There is still time to evacuate your home to a nearby shelter as Hurricane Florence approaches. While Charleston may not experience a direct hit, we are no stranger to flooding and Florence will be no exception. Thankfully there are shelters not yet at full capacity – many pet friendly and one a special needs shelter.
Those evacuating should make sure to pack light and only bring the essentials. Bedding will not be provided, therefore bring blankets, sleeping bags, pillows, air mattresses, etc. Do not forget personal hygiene products, a form of identification, all medications, important documents, a change of clothes, and food and water for 3-4 days. Please see a list of nearby shelters below.
Berkeley County Shelters:
Berkeley Middle School – 320 N Live Oak Dr., Moncks Corner, SC

Cane Bay High School (pet-friendly location) – 1624 State Rd, Summerville, SC

Goose Creek High School – 1137 Red Bank Rd, Goose Creek, SC

(at full capacity)

St. Stephen Elementary – 1053 Russellville Rd, St. Stephen, SC

Macedonia Middle School, 200 Macedonia Foxes Cir, Moncks Corner

Cross High School, 1293 Old Hwy 6, Cross, SC.
Dorchester County Shelters:
DuBose Middle School (pet-friendly location) – 1005 DuBose School Road, Summerville

Woodland High School – 4128 US Hwy 78, Dorchester, SC 29437
For information about the special needs shelter, call DHEC at 1-800-578-2031.