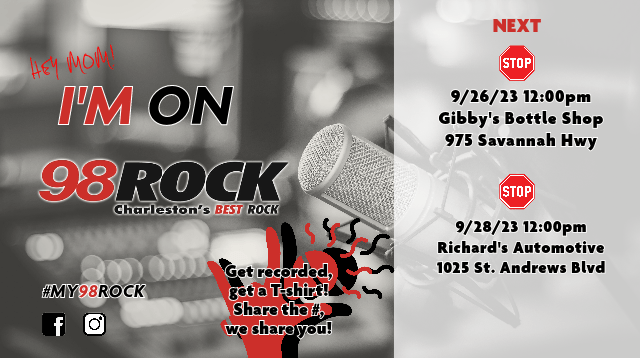 Starting September 5, on Tuesdays and Thursdays come find us at a location around
town and let us record YOU to be heard on 98 ROCK!
Once you've shared your recording experience
on Facebook or Instagram with the hashtag #my98rock your mom, your friends,
and everyone else will hear you on the radio!
Participants also get a free 98 ROCK t-shirt and high fives!